AIDS Walk 2017
It's that time of year again!  The 2017 Athens AIDS Walk will be held on Saturday, October 7th.  We have a new route this year, starting & ending at Creature Comforts Brewery in downtown Athens.  We also have a fantastic new website that makes it super easy for walkers to sign up & donors to give!  Get details & register today at http://walk.liveforward.org!
We're Hiring!
Live Forward is hiring 2 positions! We are hiring a Full-Time Case Manager and a Part-Time Outreach Coordinator for our Monroe location.
The Case Manager will maintain a caseload of clients from Walton, Barrow, and Morgan counties.
The Outreach Coordinator will collaborate with the Athens Outreach Coordinator to provide HIV testing in these counties.
Please send inquiries and resumes to Hannah Craswell at hannah@liveforward.org.
NEW – Volunteer Orientations
Interested in volunteering in the office or at an event? Come to our volunteer orientation on the first Wednesday or third Thursday of each month! You will learn the tasks of office assistance, customer service techniques, and HIV 101. No registration required!
Have questions? Email volunteer@liveforward.org or call 706-549-3730.
World AIDS Day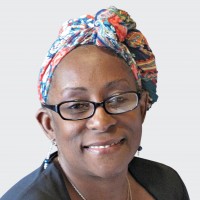 World AIDS Day was December 1, 2016 — a global commemoration of the HIV/AIDS epidemic. We came together as a community, as a country and as a globe to show support for people living with HIV, and to honor those who we have lost from AIDS-related complications.
One of our own clients, for whom we express a great deal of pride, is Tammy Kinney. In December, she was featured in POZ Magazine's Top 100 HIV/AIDS advocates: https://www.poz.com/article/2016-poz-100-jk Her advocacy over nearly 30 years is something to truly be admired.
For Tammy, for those who currently suffer and for those no longer in pain, Know Your Status!