World AIDS Day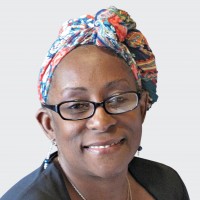 World AIDS Day was December 1, 2016 — a global commemoration of the HIV/AIDS epidemic. We came together as a community, as a country and as a globe to show support for people living with HIV, and to honor those who we have lost from AIDS-related complications.
One of our own clients, for whom we express a great deal of pride, is Tammy Kinney. In December, she was featured in POZ Magazine's Top 100 HIV/AIDS advocates: https://www.poz.com/article/2016-poz-100-jk Her advocacy over nearly 30 years is something to truly be admired.
For Tammy, for those who currently suffer and for those no longer in pain, Know Your Status!
The Athens EATS Cookbook has arrived!
This book is a compilation of recipes from Athens-area restaurants and many individuals in our community. Recipes were collected over the course of the last 8 years by AIDS Athens board members, staff, and volunteers. We are delighted that Athens Eats – Recipes from the Classic City can finally be in your hands.
Many restaurant owners, chefs, and community members not only pour their passion into their food but also into our community by supporting countless nonprofit agencies in our town. We thank everyone who made a contribution to Athens Eats.
When you buy this book and make these dishes in your home, know that you are helping the clients of AIDS Athens with housing, medication, and help reduce the stigma and discrimination people with HIV/AIDS still face every day. Order your copy online today!