Residential Services
Live Forward receives housing funding primarily through Continuum of Care housing programs or Housing Opportunities for Persons With AIDS (HOPWA) Program.
Permanent Supportive Housing
The Supportive Housing Program is a Federal Grant Program authorized by the Stewart B. McKinney Homeless Assistance Act of 1987. It is designed, as part of the Continuum of Care strategy, to promote the development of housing and supportive services to assist homeless persons in the transition from streets and shelters to permanent housing and maximum self-sufficiency. Live Forward operates two permanent supportive housing programs:
Shelter Plus Care
Permanent Supportive Housing
HOWPA Programs
The Housing Opportunities for Persons With AIDS (HOPWA) Program is the only Federal program dedicated to the housing needs of people living with HIV/AIDS. Live Forward operates the following programs:
Short Term Rent Mortgage Utility Assistance
Tenant Based Rent Assistance
Permanent Housing Placement
Facility Based Housing

Transitional Housing
Master Leasing
Referrals or applications for residential services are made by Case Managers. Please call your assigned Case Manager for assistance. Prospective clients may contact Hannah Craswell at 706-549-3730 or via email to schedule an intake or for information about housing programs.
Supportive Services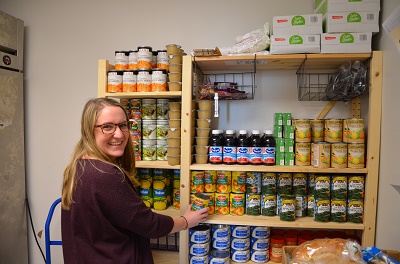 Supportive housing refers to flexible services designed primarily to help clients achieve housing stability, improve health outcomes and achieve independence. Live Forward includes but is not limited to the following:
Case Management
Transportation Assistance
Food Pantry
Social Events
Training and Workshops
Individual and Group Counseling
Family Advocacy Program
To access most supportive service one must complete a case management intake. Intake appointments will last approximately one hour. Appointments are preferred but we can usually accommodate walk-ins except on Fridays. Training, workshops and Support Groups are open to community.  To schedule an intake appointment or for information about training & support groups, please contact our office at 706-549-3730.
Due to COVID-19, we are attempting to follow social distancing guidelines. If you wish to visit the food pantry, please call 706-549-3730 or sign up via this link: calendly.com/liveforward.
Outreach and Prevention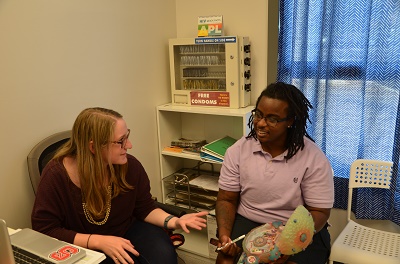 The purpose of our HIV Outreach and Prevention Program is to help targeted individuals and communities reduce or eliminate their risk of acquiring or transmitting HIV/AIDS. Live Forward provides the following services:
Free HIV testing
Community Education
Prevention Counseling
PrEP Clinic
It is preferred that HIV testing is scheduled by calling 706-549-3730; you can also schedule them at the following link: calendly.com/liveforward. Request for community education, testing or events are to be made to CB Snowden at 706-549-3730 or via email.